REALIZATION OF IDEAS
RXD guides and delivers technical solutions
that lead people and projects forward.
Passion for the Unknown, since 2014
OUR PASSION is to support our clients in order to meet their goals with innovative solutions
OUR METHOD is to tailor every project delivery in order to meet the clients unique requirements and demands. We work efficiently and apply high standards in our contributed work, we are using a well-proven project process.
OUR RESULTS speaks for themselves and are an outcome of hard work in tight collaboration with our clients. We are dedicated to our tasks and are passionate in what we do. RXD is eager to contribute to innovation and realization world wide.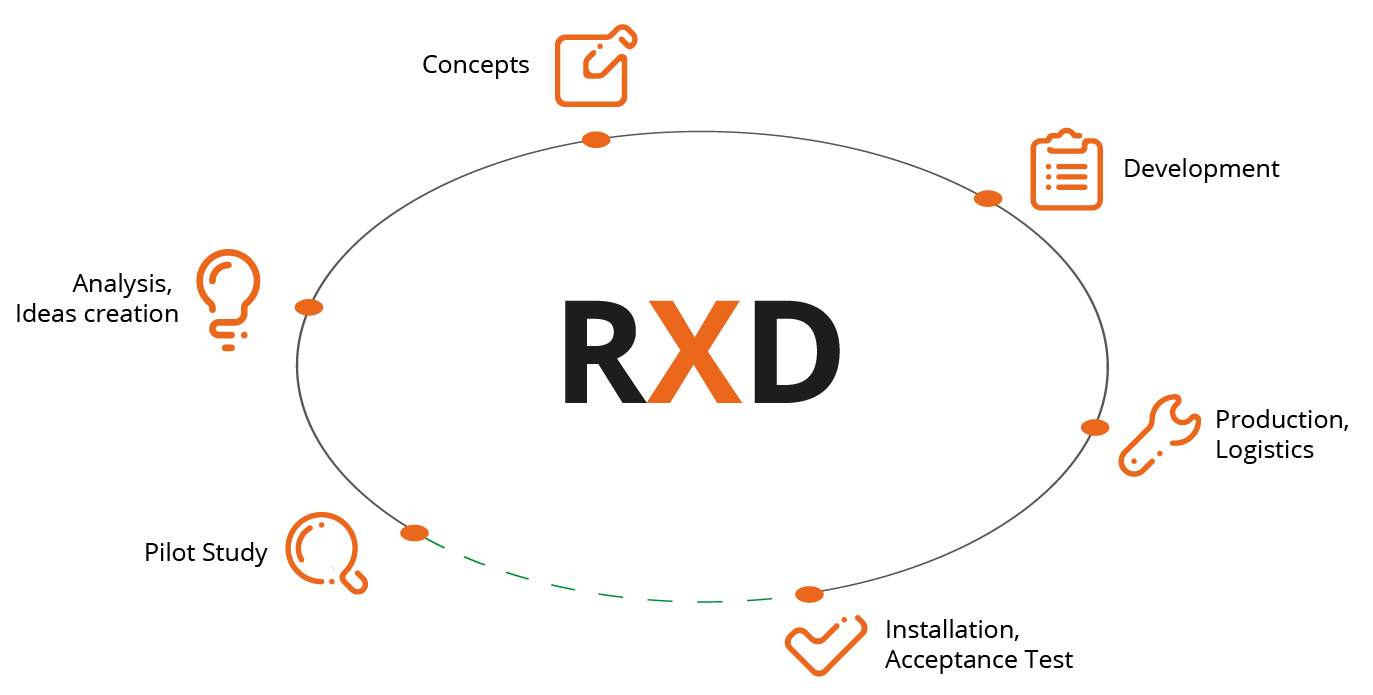 ABOUT US

"A great insight into how we manage the challenges that people and projects face due to industrial realities is that our mind-set is always centred around a passion for the unknown!" Roger Danielsson, Founder & CEO of RXD
RXD is a dynamic centre in product and process development under the direction of Roger Danielsson. We stand for sustainable development that is at the heart of responsible companies.
OUR VISION is to be a dynamic centre in product and process development.
OUR BUSINESS IDEA is to enable customers to develop sustainable and efficient products and processes by offering them passionate resources in all phases of development, with emphasis on the innovative stages. RXD is both a technical service provider and a game-changer for innovations.
ROGER DANIELSSON is innovator, project manager and founder of RXD – Research eXchange Development AB and Green Buffers AB.
His formal education degree is in mechanical engineering from Dalarna University in Borlänge, Sweden, with a focus on product development. Roger is a certified project manager with experience of leading projects in the range of > 5 MEUR. His focus and passion is within development management – from innovation to detail design.
MORE THAN 30 YEARS in the industry has given Roger the strength and possibility to see the holistic in the business and create increased values and results in projects. He has worked as a consultant and manager in various organizations and projects – from train and railway industry, ventilation systems to construction and industrial applications.
SHORT COMPANY INFORMATION
RXD – Research eXchange Development AB
Organisation Number 556959-5845
Established 2014
RXD is a 100 % privatly owned company.
Inventor and patent holder of WO2022071839 A1, Energy dissipation device.